My current book is Short Tales From a Tall Person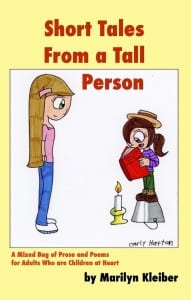 "This collection of short stories and poems grew from many different sources. Some tales have been sitting in my writing files for nearly fifteen years waiting to be properly edited.
Many grew out of prompts from the people at various writing groups, and some even came from personal experience.
Like most things in life, stories very quickly take on a life of their own, and if they choose to be dark, so be it. Every parent knows that some of their children will grow up happy and others will march to a totally different drummer.
So please enjoy this mad pool of stories and poems. It will be a meal with a wide variety of taste and flavor."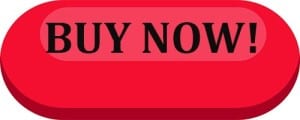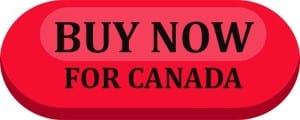 REVIEW:
imp: –n. 1. a small devil or demon 2. a mischievous child.
Marilyn Kleiber is an imp in the truest sense of the word, and a tongue-in-cheeky one at that. Her Short tales From a Tall Person offers up a devilish grab bag of oddball characters immersed in situations that range from the zany to the macabre and everything in between. The child in every adult will certainly delight in this "thoroughly mixed bag of prose and poetry".
The short tale truly wags the dog in this upbeat collection. — Harry Posner, author and poet
Short Tales From a Tall Person is published by Sun Dragon Press, an independent Canadian publisher.